Peace and Terrorism 2012
It's almost end of the year and everyone keeping an eye on global peace or global terrorism is wrapping up the latest findings.
VisionOfHumanity.org has the latest statistics of this year's most peaceful and most troubled countries and over at Wikipedia's Global Peace Index you can find all the countries listed with in the index ranking from 2007 till 2012.
It's quite interesting to see how the behaviour changes over the years.
Take Norway for instance: it was no. 1 in 2007 and now no. 18. It's shocking!
The Vision Of Humanity key findings of 2012 are:
Iceland is the most peaceful country for the second successive year
Syria tumbles by the largest margin, dropping over 30 places to 147th position.
Somalia remains the world's least peaceful nation for the second year running.
End of civil war sees Sri Lanka as biggest riser, leaping nearly 30 places
If the world had been completely peaceful in 2011, the economic benefit would have been an estimated US $9 trillion
One more thing that caught my eye is the following finding:
For the sixth consecutive year, Western Europe remains markedly the most peaceful region with the majority of its countries in the top 20.
I tell you why that is. Because we are bloody drunk…all the time.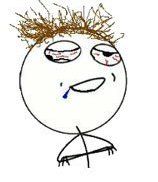 Alcohol consumption per capita
The findings are from 2009, but we are still the drunkest of the world. Click on the image to get to the data website.

So, that's it for 2012. Let's just see what 2013 will bring us…